Southern Spice Indian Restaurant
The most celebrated Authentic Flavors of South India with a wide range of exotic menu options await you here. All our preparations are made with freshly ground spices, made in house by our highly experienced chefs with specially handpicked spices that bring in a special flavor and aroma, all set to take your taste buds on a roller coaster ride.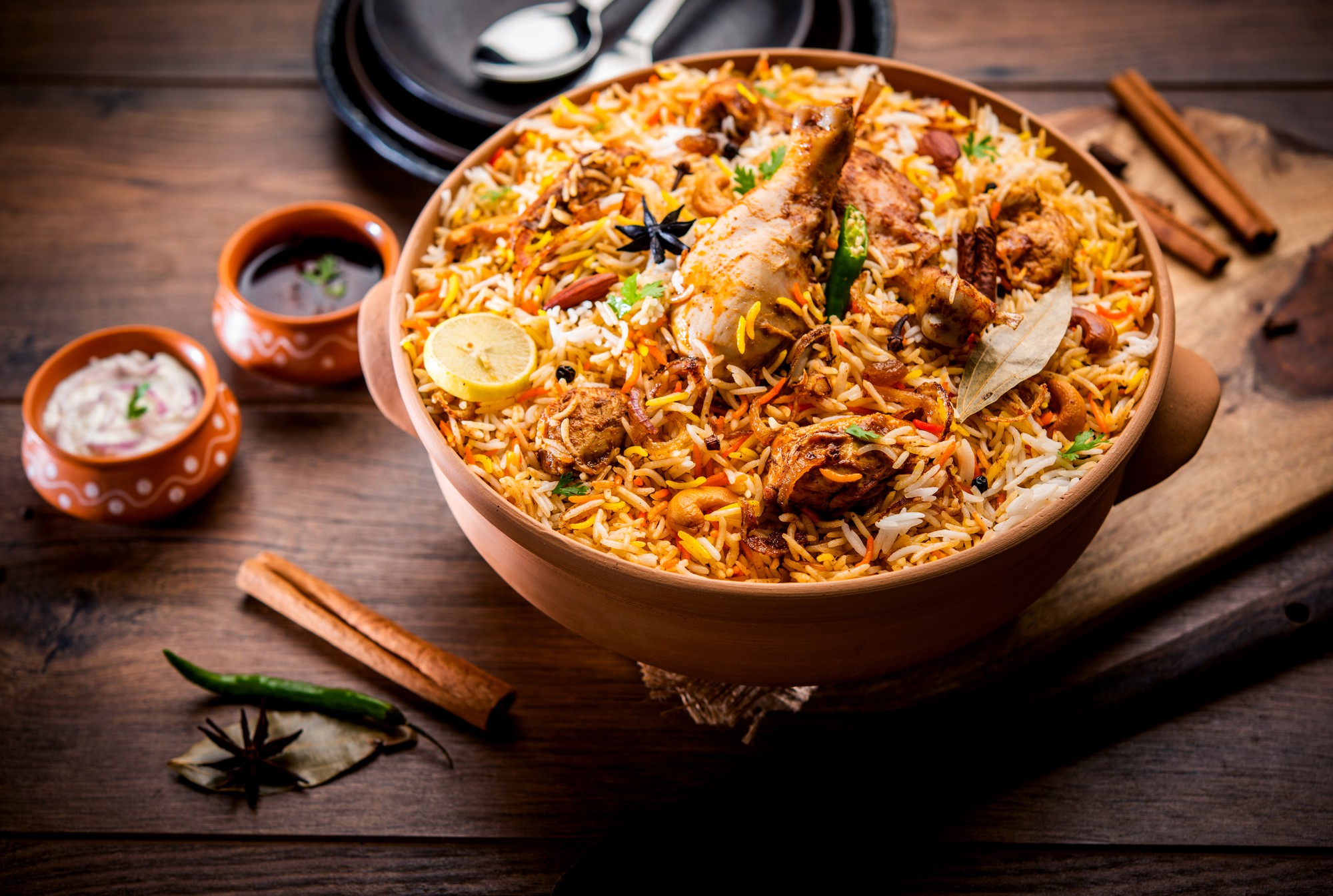 Experience
Delicious
Cu
isine
in
a
Ch
arming
Setting
AMAZING food! So flavorful and Halal!! It's a very casual restaurant in a strip mall with plenty of parking. They have a buffet on the weekends and we can't wait to try it!! Definitely one of the best Indian restaurants I've ever eaten at.

Wow! This restaurant really changed my life! When I took a bite the flavors simply exploded into my mouth. They explored my taste buds like Indiana Jones. For the first time in my life, I felt like something other than Australian. I felt Indian. I am now exploring Indian culture and finding beautiful things about it. Thank you southern spice!

Do not let anyone tell you how great 😃👍 it is? Or otherwise. TRY IT FOR YOURSELF!!! And tell us what you think. Personally mind blowing flavors, perfectly cooked rice, naan (bullet naan 100/10) and their curry an incomparable flavor!!! Authentic and delicious. Extremely satisfied customer.

Halal rich chicken Haleem and pepper fry ... under new management vegetarian South Indian choice for fresh vada and podi idly also good.. wow the surprise sweet kaddu ki kheer was supremely great taste 😋

Recently me and my girl friend had lunch on banana leaf. It was marvelous 😍. The way they arranged all the dishes on the banana leaf was mouthwatering. My girlfriend liked dindugal briyani and fish fry. I liked gongura chutney and kolambu. All the dishes were delicious. I recommend all our authentic food lovers to try in southern spice.

Best South Indian food we have ever tasted in The USA! Vijayawada biryani the best.. very similar to meghana biryani in Bangalore. Just perfect amount of spice and chicken was so tender.. my kids loved it too. Lemon juice is so much refreshing.. thank you for an amazing ambiance and service.

Delicious food! We had the chicken fried rice, apollo fish and green chilli chicken. Good serving sizes. One plate should be sufficient for 2 adults. Food is spicy, which renders it more authentic. We also appreciated the outdoor seating.

Tasty Indian food, Chicken Marapakudi and Apollo fish are a delight, all biryanis are really authentic! Dosas are a must try! , very flavorful & served with tasty fresh chutneys, Food was carefully packed & arrived safely as well.Very happy to have an authentic Indian restaurant serving yummy food here in South Bay! Luv the place!!!

Great authentic Indian food. Loved their masala dosa! And tandoori chicken is a must-try. Loved the food! We will definitely come back here. Customer service was excellent. They are very nice and friendly. The portion of the food is also perfect for the price. 10/10 will recommend.
Excellent South Indian food, which is a really nice change from the rest of the Indian restaurants in the South Bay. Service is always great as well.

Really super Good customer service and Traditional taste.. we will come again and again God bless you all.
One of the most asked questions in my DMs is recommendations for the "Best Indian Food Restaurants" and for the last few months I have been trying out a lot of Indian restaurants in and around LA and @southernspice_la is something I highly recommend. We usually have flavorful kabobs and chicken biryani here, but when I tried their buffet, I loved every single dish that was on the buffet. If you are looking for delicious Indian food,this is your place.
Tastes You'll Love Service You'll Remember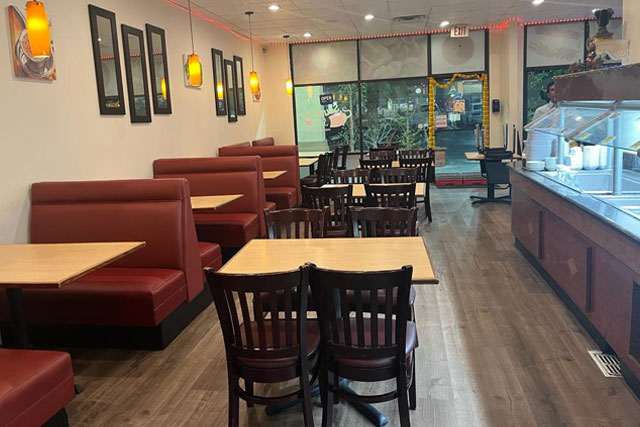 Dine In
We take pleasure in providing a fine dining experience to our valued customers. Our restaurant is dedicated to providing a comfortable atmosphere for all of our guests. Our goal is to provide you with an enjoyable, pleasant, safe, and memorable dining experience.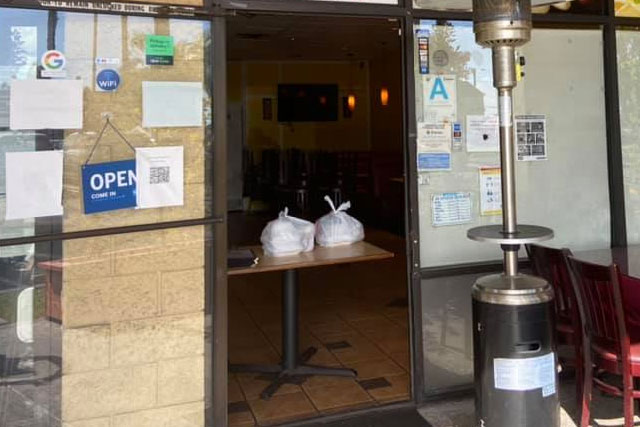 Take Away
We make it easy for you to enjoy delicious food without having to leave the comfort of your own home. Let us know what you'd like to order and we'll have it ready for you to pick up. We also ensure that your order is well-packaged so that your food stays hot and fresh until you're ready to eat.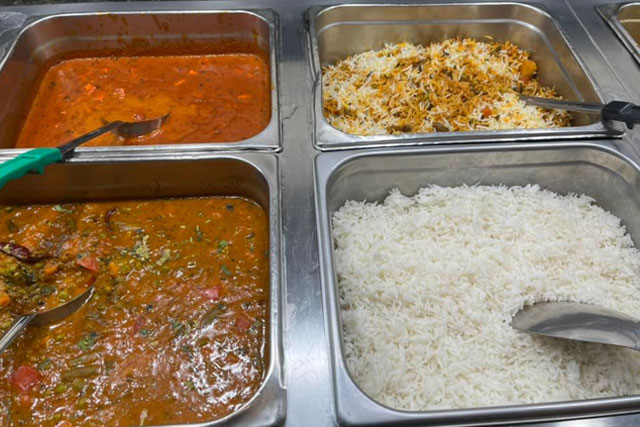 Catering
We offer a delicious buffet service that ensures your guests can enjoy a wide variety of culinary delights. Our buffet service is designed to give you the ultimate dining experience. We also offer a range of beverage packages and desserts, ensuring all of your guests can be catered for.
Stay in know with the latest happenings!
Vegan Food 
Under New Management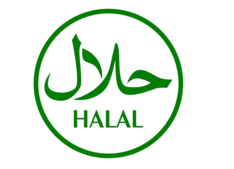 Open 7 days with Lunch buffet (11:30 am - 2:30 pm)
Monday - Thursday:  11:00 am – 2:30 pm
 5:00 pm - 9.30 pm
Friday - Saturday:      11:00 am – 10:00 pm
Sunday:                          11:00 am – 9:00 pm